Upsell & Cross Sell Product Kit (Frequently Bought Together Bundle): Increase Average Order Value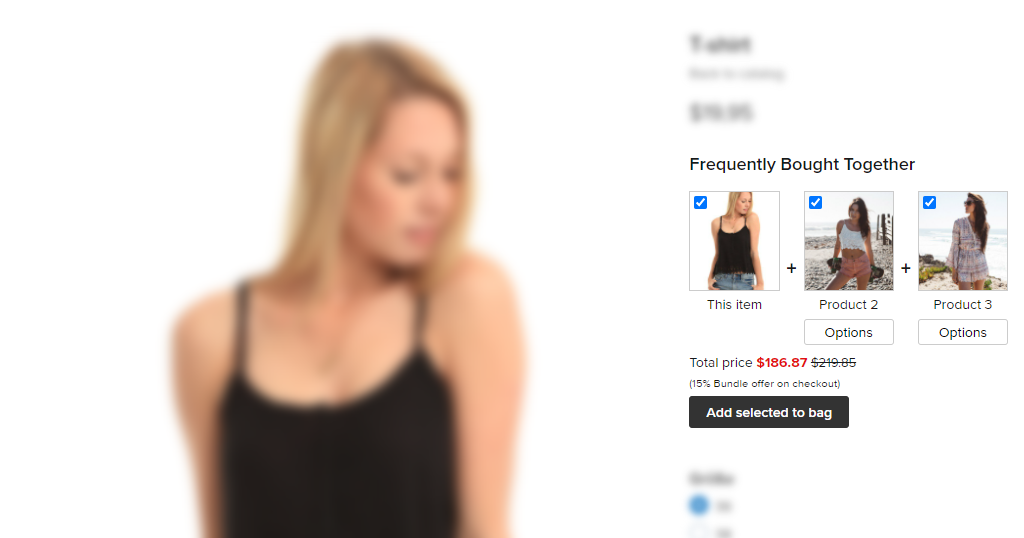 Upselling & cross selling can increase your store's average order value (AOV) up to 15%. Sell more with the same effort.
Prompt customers to buy not only the item they are primarily looking for, but also include related products and accessories. This increases your average order value (AOV) - which is one of the best ways to grow your business. Customer acquisition cost remains the same, but your profitability increases.
Frequently bought together bundle
Display Amazon-style "frequently bought together" bundle on your product page. Add a bundle discount which will motivate the customers to go for the bundle instead of just the single product.
Cart page upsell funnel
For many stores it's proven that a cart page upsell funnel gives very high conversion rates. Our app will display an initial offer on the cart page to the visitor, which leads to an increase of the average order value.
Post-purchase Upsell
The post-purchase upsell is a great option to remain unobtrusive until the order is confirmed, and then present related products for a cross sell. Empower your shop with the perfect opportunity to increase revenue by giving your visitors irresistible recommendations with discounted upsell offers without leaving the product purchase flow.
More info & FREE Trial