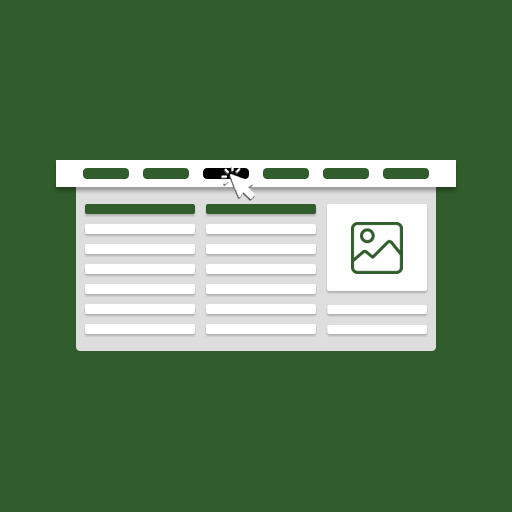 Mega Menu: Present Shop Categories at a glance with a Multi-level Mega Menu
In today's world, when everything is one click away, the mega menu which showcases most of your categories is a must-have feature on every e-commerce website. It is much easier and comes naturally from using the other apps, especially on mobile devices. Therefore, our app is an excellent way to interact with visitors while keeping their attention right after they land on the page. This will radically reduce the risk of missing important info which might lead them to eventually bounce. Available also on the Ecwid by Lightspeed App Market.
The app can be installed via your e-commerce dashboard. Start by navigating to "Apps" -> "App Market", then search (top left corner) for the app, click on it, and install it.